Hello, I'm back again!
For those of you who wondered why I have been so silent for so long – here is my explanation!
I have sold my house and therefore had to clear about 200 m2 all filled up with stuff – you won't believe how much you can collect and keep in a big house within 12 years!
As always, such a big step is connected with lots of human experiences: sadness and disappointment about people who I thought were good friends, and joy and thankfulness about people who showed themselves as true friends. Thanks a lot to you, esp to Heinz and Brigitta – without your help I wouldn't have been able to succeed!
I already did several hundreds Ebay auctions – at least as many I still have to do. A cellar room full of good things I want to sell, that means taking photos, measuring and describing them, making up the auctions, answering questions, shipping …..
And there is still a big shed full of crafty things that I collected within the last 30 years. Most of them I'll have to sell as well – but before I have to move all this stuff into a garage (that I still have to find) …
Now I live as a tenant in the annex of my former house, my former office. Thanks to the very nice young couple who bought my house, me and my cats and dogs can stay! There was a big lot of conversion and alteration to do – with all the dirt, dust and hassle you can imagine! Just a few examples: 3 weeks my only water supply was the angle valve In the bath and a bucket, for 6 weeks my kitchen was 2 boxes and a microwave, the computer couldn't stand the dust any longer and collapsed, a big water damage with some hundred liters going through the ceiling, 2 of the 6 kitchen cabinets I bought, were complete, subsequent delivery 4 weeks later, …. – in short: All the mishaps you can imagine I went through!
Now I have a fully functioning bathroom and a nearly complete kitchen, most of my stuff is put away, I'm satisfied and comfortable, and finally I have some time to spend on Swing-Knitting™.
First I'll finally finish Workshop 5! The knitting part, I still have to work over, and the theoretical part I still have to write completely – I hope, I'll be done by the end of November, and then I'll do the translation asap.
The sketch of next Workshop's theory is already done, and so are the preliminary stages of the knitting project. It will be an extraordinary lace shawl, and you'll learn a lot!
By the way, the sock book is ready and has been presented on the Frankfurt Book Fair – as soon as the published gives his okay, I'll tell you more about it! That just a little book means that amount of work, I wouldn't have dreamed of! Designing, knitting, calculating – 13 pairs of socks in 3 different sizes means making lots of texts and their corrections, drawing illustrations, taking step photos, taking knitting technique photos, trimming the text parts several times (grrrmpf!!!), changing illustrations …. In January the German version will be published by Christopherus Verlag as publisher. Thanks to Claudia Schuh as editorial journalist of OZ Verlag, Michaela Renz as knitting editor and Regina Sidabras as editor – we did a terrific job at record speed, and it was great fun to work with you!
I can already give away that I'm in the middle of a new big project – it will stay secret for some time, and I won't let the cat out of the bag yet!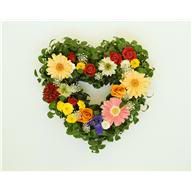 My dear friend Ingrid lost her fight against cancer, I already told you. I miss her so much! Thank you to all of you who gave me comfort in kind words and thoughts.
Please forgive me if I didn't answer your emails or questions during the last turbulent months – for quite a time I only scanned my inbox roughly, and I am sure I just forgot a lot as well. There are still about 800 mails I have to look through ….
Your great Swing-Knitting™ projects gave me a lot of fun and joy! I enjoyed all your wonderful Swing-Knitting™ Art in our Ravelry group http://www.ravelry.com/groups/knitting-the-swing—swing-knitting . It's a real wonder how much creativity we grow as a group!
And now we'll go on together again!
With kindest regards,
Heidrun