FINALLY – Workshop 5 is online!
Up to now it's "only" the German version but we hope to get the English version ready by mid January. Sorry, we need a break! Nada who has promised to do the translation for me will have time after the Holidays, and she'll need her time. Please have even some more patience, you'll be rewarded :)!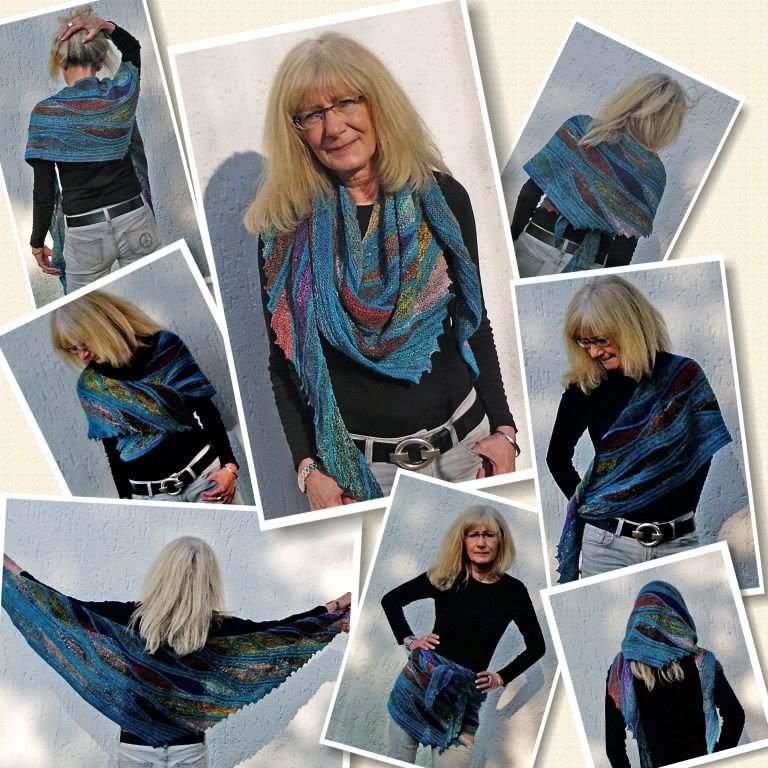 Workshop 5 is the largest workshop I probably will ever write (?) – 108 pages, 94 photos and illustrations … You'll really learn a LOT of tips and tricks in Swing-Knitting™! In order to understand this workshop, you must have done Swing-Knitting™ 1 to 3.
Part 1 of this workshop is about "First Aid" – how to cope with mistakes, irregularities and mishaps while knitting – including Karin Fischer's excellent description how to save a fallen double stitch.
In part 2 we'll do the Swingy Hitchhiker – a large crescent shawl, diagonally swing-knitted, that can be bound in your back. When I chose this project I didn't guess the least of all the advanced Swing-Knitting™ techniques it brings along!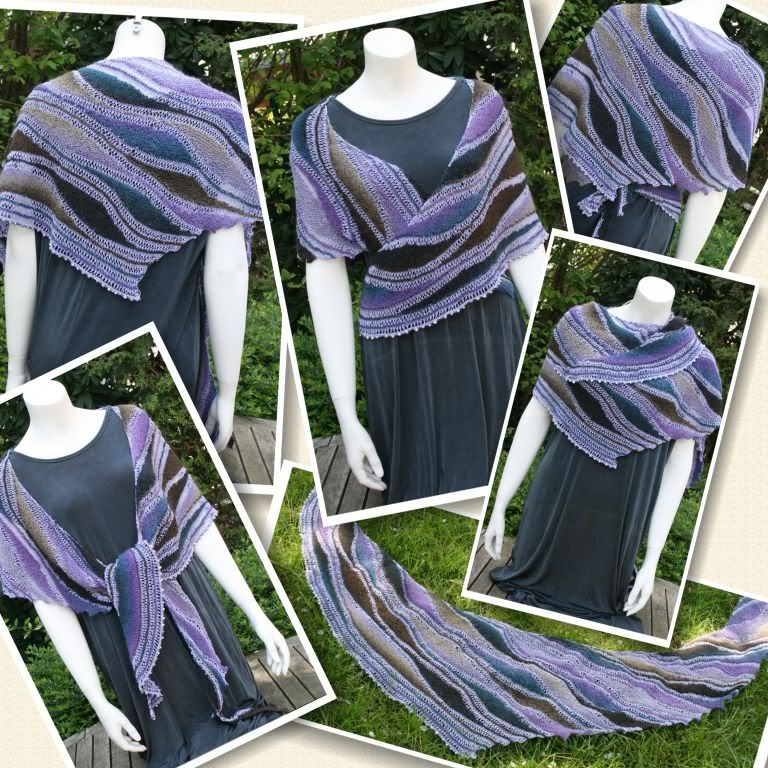 When you've swing-knitted™ the Swingy Hichhiker along we me, you will have earned your "journeyman's exam" – and you will be fit to do your own projects in Swing-Knitting™ technique!
I had to knit four Swingy Hitchhikers to write this workshop – inbetween was a long pause because of my tenancy changeover and some good and some bad occurrences – now I wish you BIG FUN swing-knitting your Swingy Hitchhiker!